Blessed Spiders are monsters found in the Underground Pass dungeon. They can still be fought after the quest is completed. They offer some of the best combat experience in RuneScape Classic, although they offer no loot. Following the quest guide is recommended in order to locate them, as is keeping a teleportation method to quickly escape afterwards.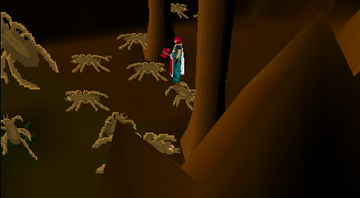 Drops
Community content is available under
CC-BY-SA
unless otherwise noted.