Finally, I have finished a theme for our wiki. It is absolutely gorgeous, and would certainly attract more attention to our wiki. Here is a preview screenshot: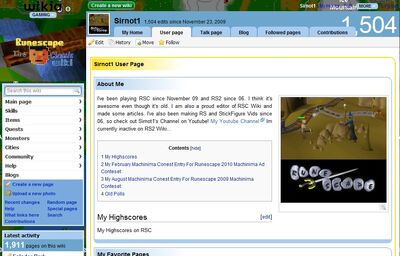 It has an entirely new background (Runescape Classic Map, title is now Runescape Classic Scenery). The color scheme is changed to match. Most importantly, this is just a beta screenshot preview, there is a new logo also: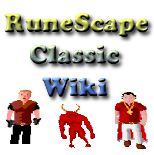 The new logo is also beautiful, and matches splendidly with the new theme, which I hope I can add as soon as the community reaches a decision. Unfortunately, because I am still not an admin, I'm not able to implant these features straight away, so I am also applying for adminship.
In conclusion, how do you like the new theme? All replies are accepted. Sirnot1 05:03, October 9, 2010 (UTC)
Discussion
I Like It - As creator Sirnot1 05:03, October 9, 2010 (UTC)
I like the new theme. It looks perfect!!! User

Isaacganz

Talk 15:53, October 9, 2010 (UTC)

Support - I like both the new logo and the new theme. They have a nice look to them and they would help liven up the wiki hopefully. Cheers, Tollerach (talk) 20:14, October 9, 2010 (UTC)
Support for Background - I actually really like the background. Do you have the image so we can try it out and see if it would work? Nex UndiqueTalk 19:50, December 21, 2010 (UTC)
Just as a note, could we decide on a new background soon? The one we have now is so dark and gloomy.Nex UndiqueTalk 19:38, December 22, 2010 (UTC)
Closed - I added a background. Nex UndiqueTalk 22:57, June 18, 2011 (UTC)
Community content is available under
CC-BY-SA
unless otherwise noted.