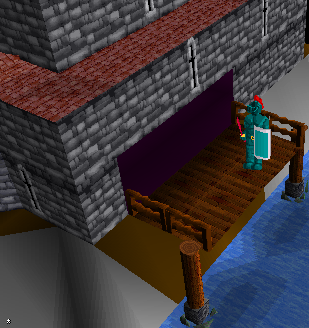 Keep LeFaye is a keep along the coast in the Kingdom of Kandarin. It plays a relatively large role in the quest Merlin's crystal. The keep is the home of Morgan Le Faye.

The Keep is three storey building with Sir Mordred and Morgan le faye on top and Renegade Knights on two floors below. The second floor contains an escape ladder and it's the only direct way out of the building since large front doors are locked.
Community content is available under
CC-BY-SA
unless otherwise noted.