Oziach's Body Armour Shop is a shop located in an isolated building north-northwest of Barbarian Village. Due to stone walls and mountain cliffs, direct routes from Edgeville, the monastery, and the Wilderness are not possible in RuneScape Classic. It is owned by Oziach, who buys and sells Rune plate mail bodies to players who have completed the Dragon Slayer quest.
Stock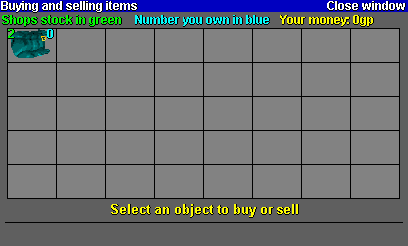 Community content is available under
CC-BY-SA
unless otherwise noted.