Transportation includes all of methods which can be utilized by the player to get around Gielinor in RuneScape Classic.
On foot
The most basic method of moving is walking. This effectively makes the walking speed a constant one game square per 0.6 seconds (a tick).
It is possible to sleep using Sleeping Bag while walking. The method can be used to train skills and do other activities more efficiently. However usually the mechanics in RSC is only allow the play to walk during movement. Spells cannot be cast, food and potions cannot be consumed, items cannot be dropped, and other limitations occur.
By air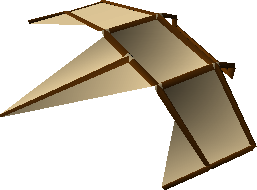 Main article: Glider
Gliders can be used to travel by players who have completed the Grand Tree quest. The hub is located in the Grand Tree and other Gnome pilots will take you there.
By carts
By shortcuts
Main article: Agility
By teleportation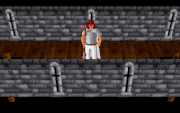 Main article: Teleportation
By water
Various ships can provide rides between ports, some are free while others have a cost
Other
Community content is available under
CC-BY-SA
unless otherwise noted.