I am the player "Sebastian003".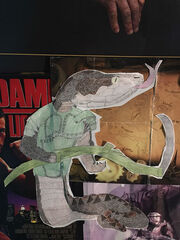 RuneScape CLASSIC has been a regular topic on RuneScape and I couldn't resist accumulating pride by finding a time to play on it as well. It comes and it goes on the RuneScape website. When I finally got a chance to fufill my duty to myself I managed to.
On RuneScape CLASSIC I have attained full black, the mithril scimitar, an orange cape and I've been given a ruby strength amulet. I also have 100k in the bank, I bought iron platebodies from a general store in catherby through White Wolf Mountain to Varrock.

I am Sebastian, I edit Fandom Wiki's from small-time-wonders like the Dragonology Fandom Wiki, to middle-class Fandom Wiki's like: United States Fandom Wiki, Rsroleplay Fandom Wiki, and the Skateboarding Fandom Wiki. To the even greater Fandom Wiki's like Halo's Fandom Wiki.
I maintain Snake Wiki, am a Bureaucrat for Deadpool Wiki and have even Founded Billiards Wiki & the HaloProtocol Fandom Wiki. I like to skateboard, train in swordsmanship, and get buff. I'm Polish, North American, with interests in motorcycles, ball rooms and just noble class stuff. I have a Malayan Pit Viper animal herald for Role-Playing; I trained in role-playing during my schooling and decided the best tactical option to enhance my experience and to never give up on myself is to create a family crest/sigil- that being those spirit animals people earn through Martial Arts and barbarianism.
My role-playing viper's race is called "Zmija", and it's kingdom is separate from the fantasy enthused kingdoms with humans. But I still do quests from the Dungeons & Dragons books/Pathfinder books (as well as, if I want, other roleplaying books) to train myself in hyper-lethal vectors, weapon mastery dexterity, as well as dragon hunting. It's a separate channel on my DISCORD; it teaches me how to stay primeval and not pretend magic(k) is good.
Community content is available under
CC-BY-SA
unless otherwise noted.