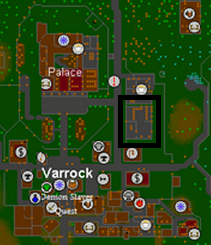 The Varrock Museum is located south-east of the Varrock Palace. The Curator, who plays a role in the Shield of Arrav quest, is located there.
Ground floor
On display are Iron Chain Mail Body, Large Iron Helmet, Bronze Kite Shield, Iron Short Sword, Iron Mace, chest, coffin, two pillars, two landscape paintings, and one portrait.
First floor
On display is a stuffed bear.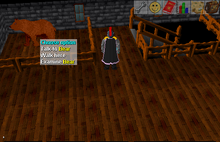 Trivia
During an interview conducted by Jagex during RuneFest 2016, Paul Gower stated that the Varrock Museum was modeled after the Fitzwilliam museum in Cambridge.